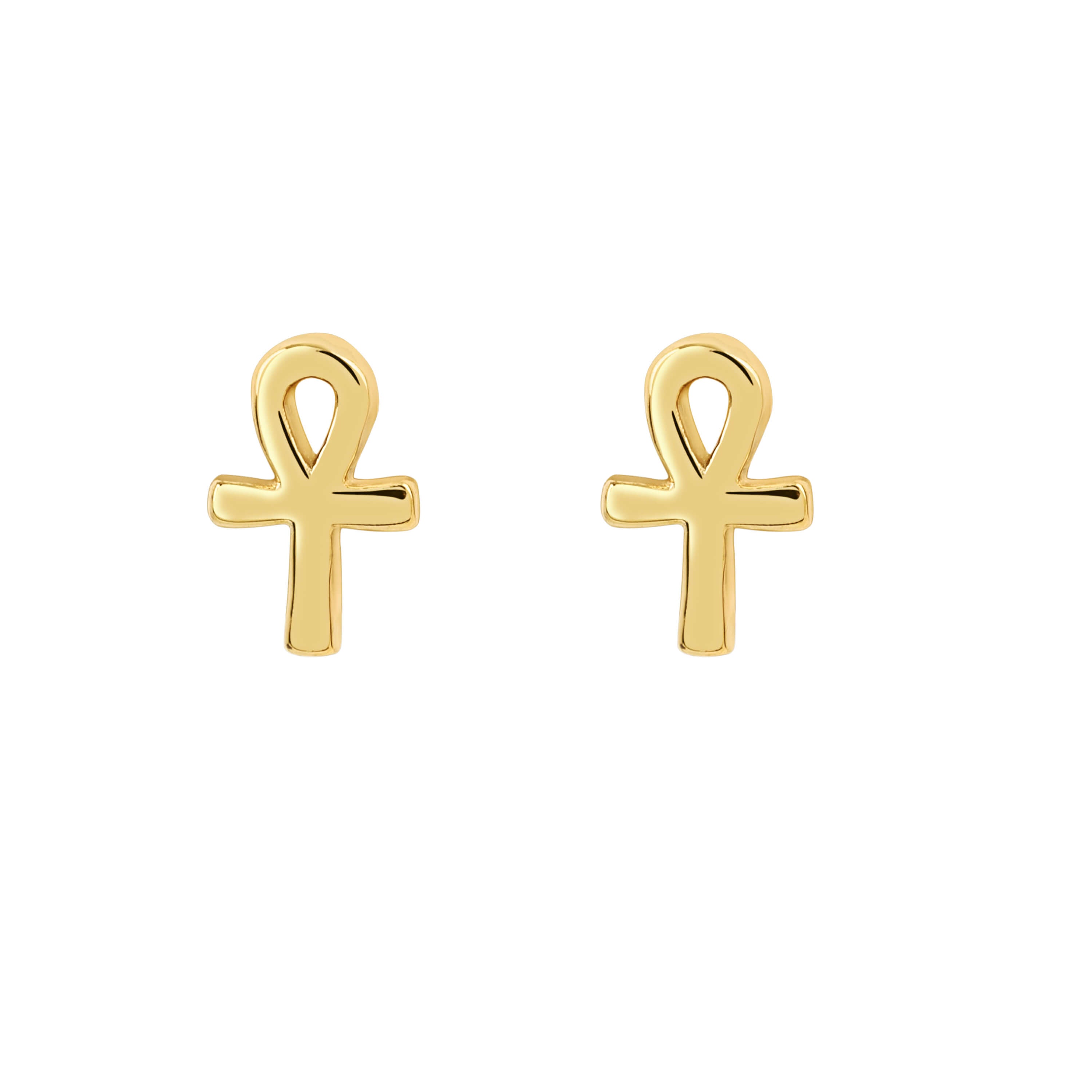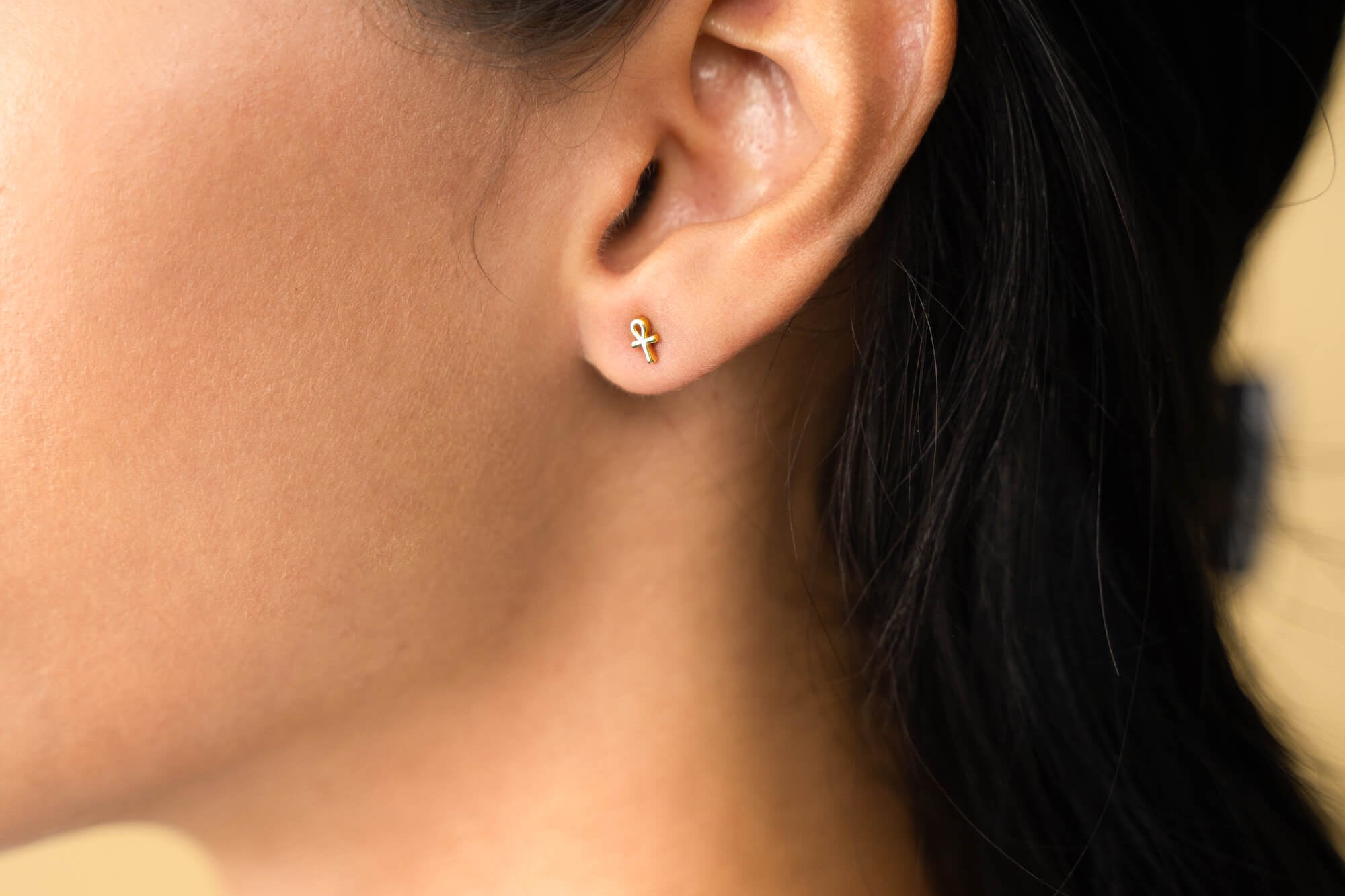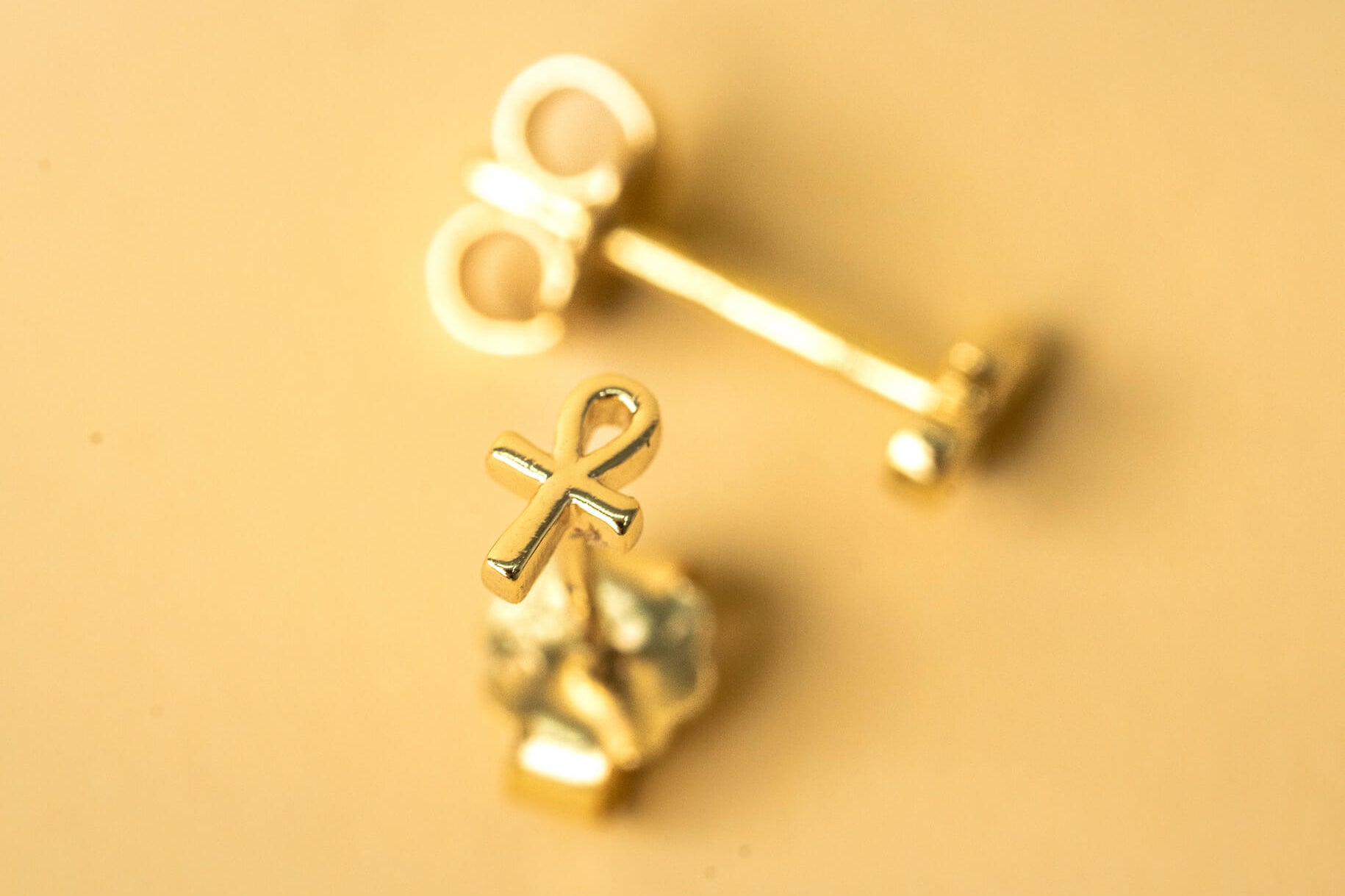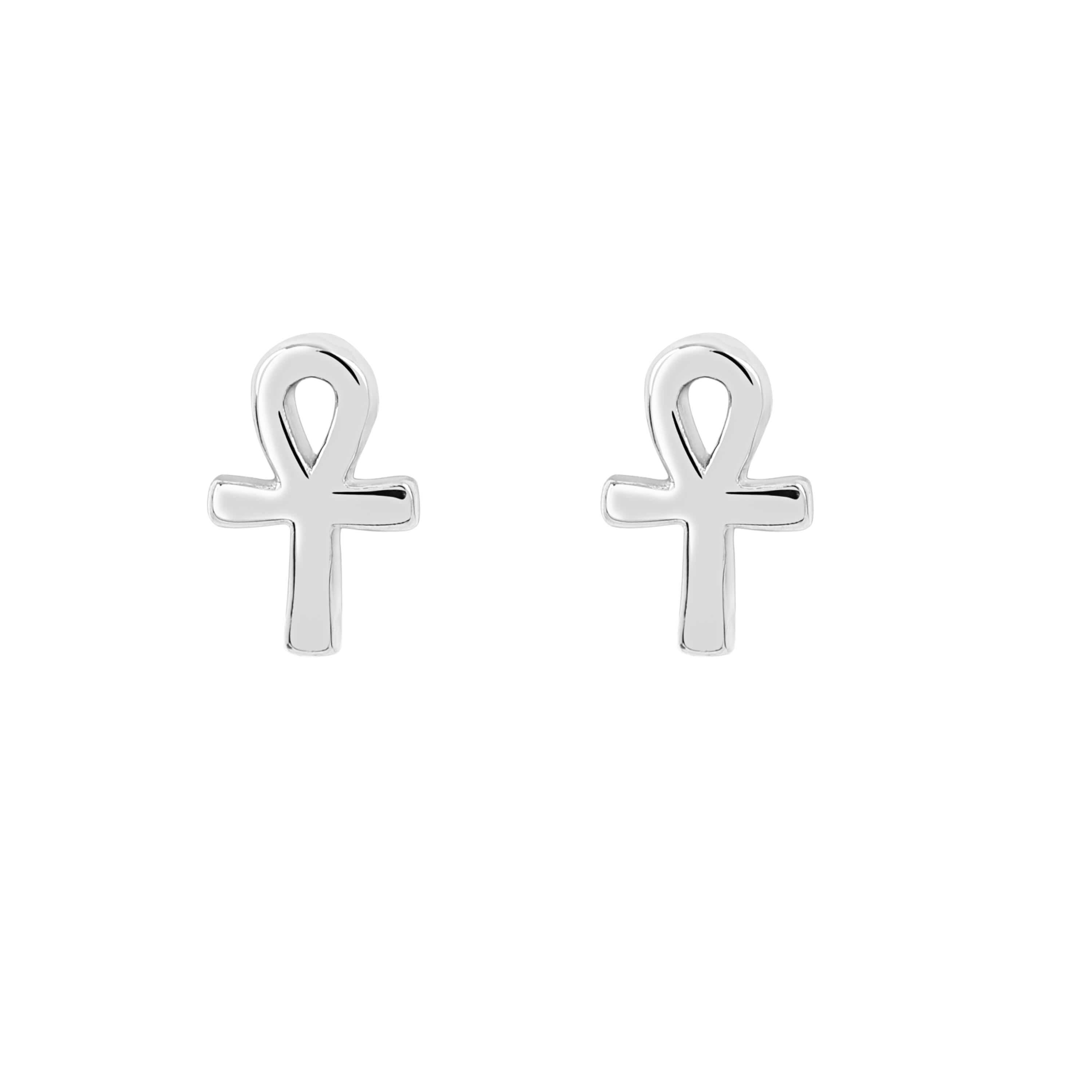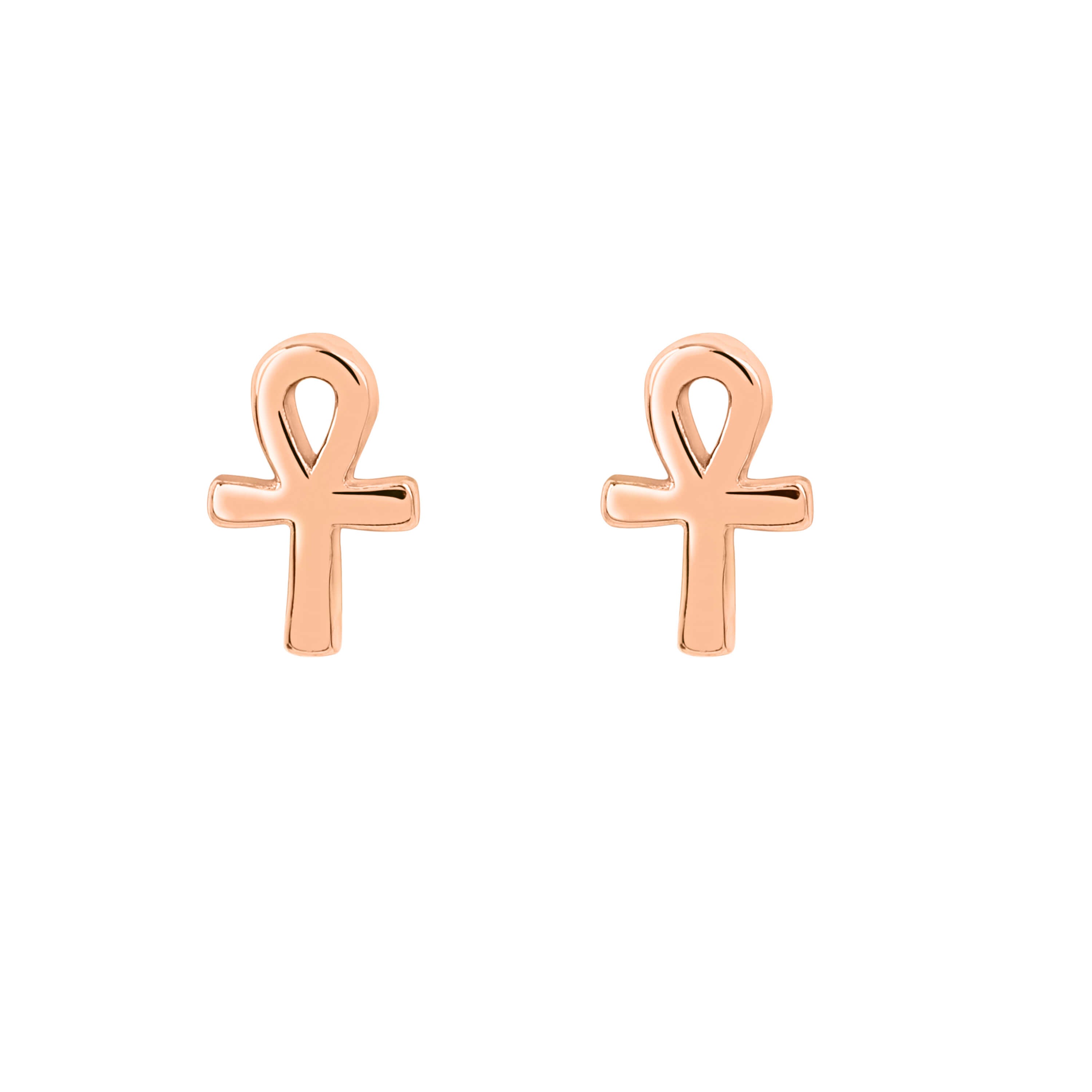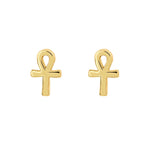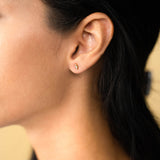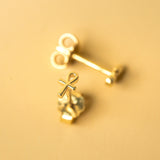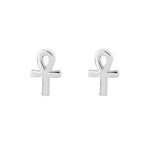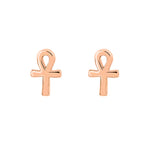 Item is in stock
►

Hurry, Only

6

Left!
Item is out of stock
Item is unavailable
Free You Are Magick Compact Mirror on all orders $99+
Free shipping on all USA orders
The ankh is the ancient Egyptian symbol of eternal life.  One belief is that the loop at the top symbolizes the rising sun, while the horizontal bar represents feminine energy, and the vertical bar indicates masculine energy. Together they combine to form a symbol of fertility and power. 
This potent talisman is seen universally as a symbol of life everlasting, and is often worn as a symbol of protection. 
The ankh is also the Egyptian hieroglyphic symbol for "breath of life." The Egyptians believed that the ankh symbolized both mortal existence and the afterlife. During certain rituals the shape of the ankh may be traced in the air to delineate sacred space, or used as a charm against evil.
This graceful and truly stylish talisman earring combines beauty with the power of the ankh. 

Material & Size: S925 Sterling Silver. Gold and Rose Gold are 18k-plated over Sterling Silver. Length & width is approximately 4mm. For pierced ears. 
We encourage you to take proper care of your talisman so that it lasts.
Here are some tips:
Store your talisman separately to minimize scratching.
Remove your talisman and put it in a safe place before showering, swimming, going into the hot tub, exercising and sleeping. 
All talismans come with a beautiful velvet pouch - perfect for storing your jewelry!
Please avoid contact with excessive sweat, lotions, perfumes and other chemicals.
Occasionally polish your talisman with a soft cloth to clean and restore shine.
Shipping FAQ

USA Shipping is Free.

Shipping is currently FREE for all domestic orders within the USA. We ship all orders from Wisconsin, USA.

All orders are shipped via DHL eCommerce with tracking provided.

International Shipping

International Shipping is available to all major countries. All orders are shipped with taxes and duties paid in advance. Please start the checkout process for a shipping quote to your country.
Keepsake Box & Pouch Included
Loved
My daughter absolutely loved her Yule gift! She was so excited she immediately put them on. And she hasn't taken them off yet!
Love these tiny talismans !
I have been looking for some small studs that wouldn't irritate my ears. Too often the fun smaller studs are made from cheap metals that create various issues. I was listening to the WBAH ladies and they were talking about how much they love this company, so I thought I would give it a try. Well after purchasing the ankh and eye of Horus earrings, I went back for two more pairs! They are not only well made, and spiritually aligned with my purpose, but they also practical in helping keep my piercing holes open, when I'm not out and about wearing dangling earrings. It is nice to have something on, all of the time, and have it be small enough to not be obtrusive. Love them. I want to get the triple goddess ones as well, but I am waiting for the silver tone restock. Can't speak highly enough about these!