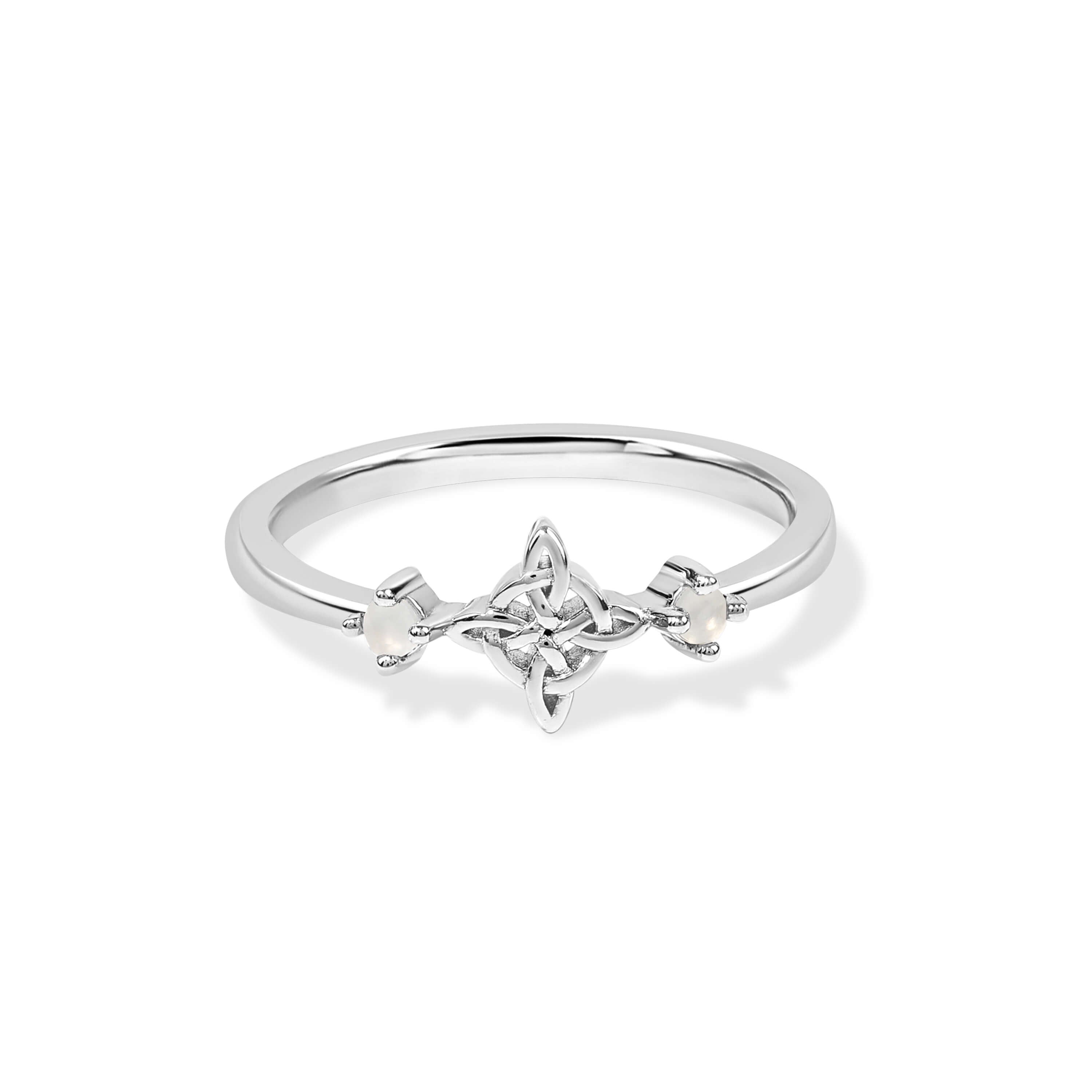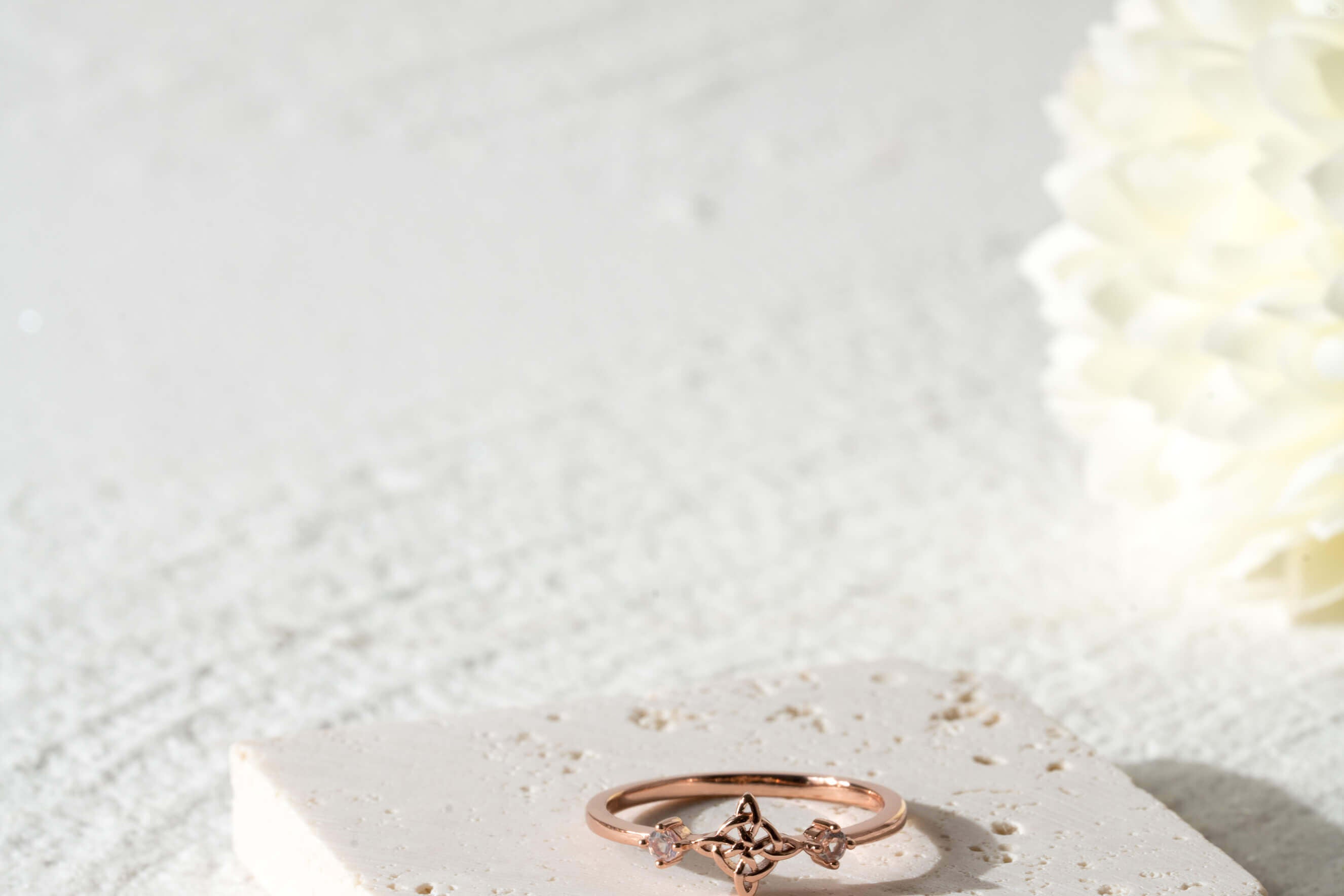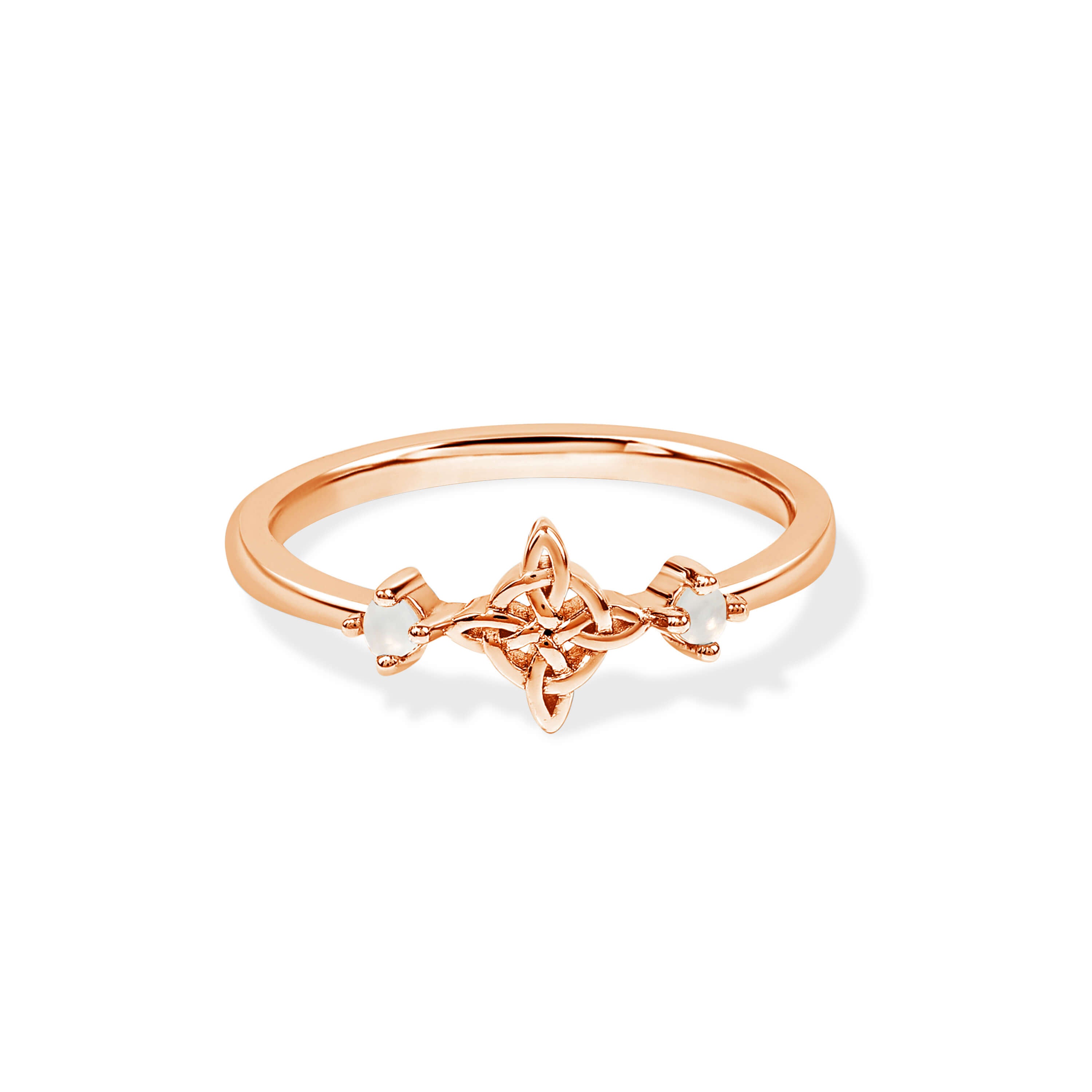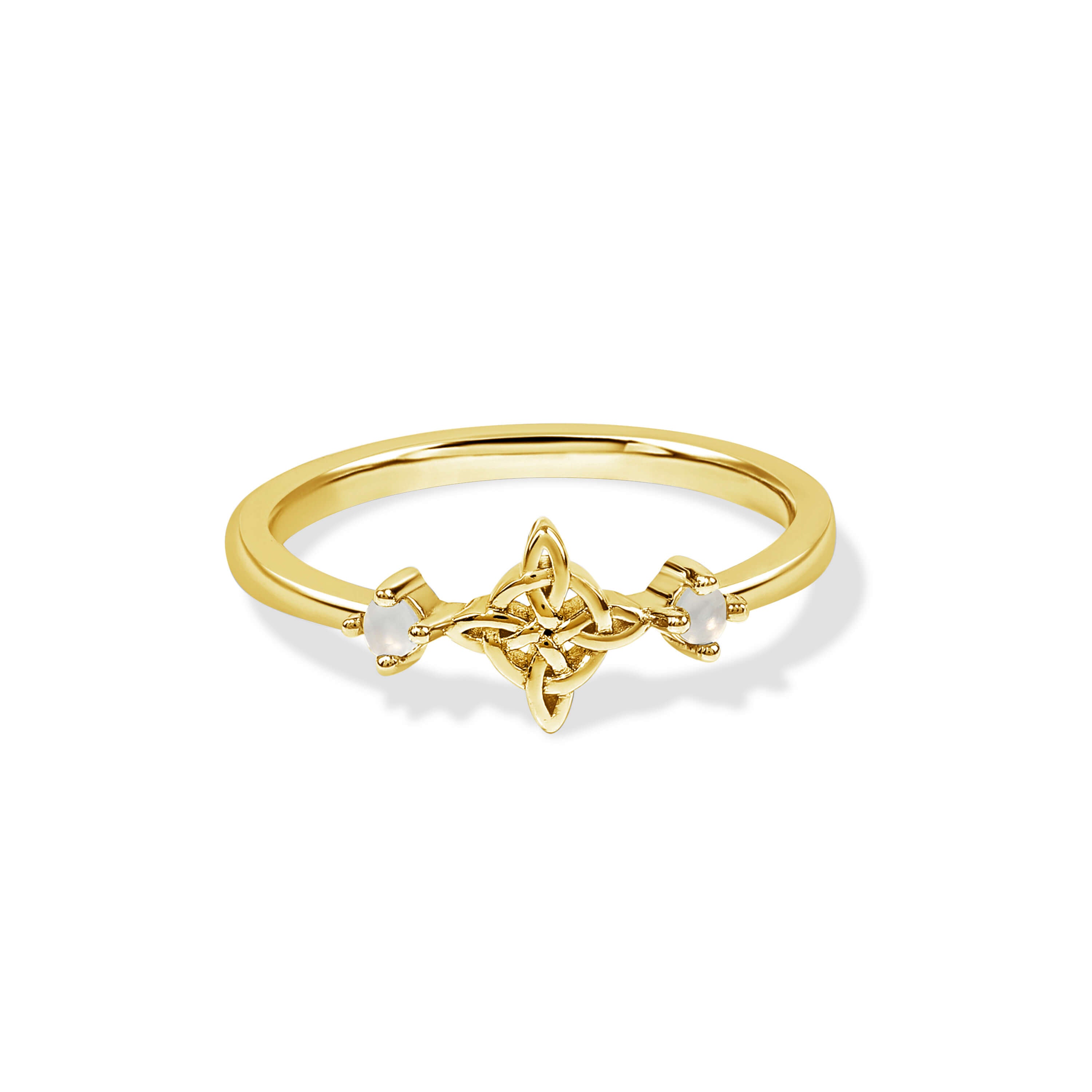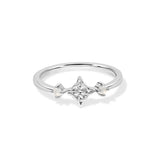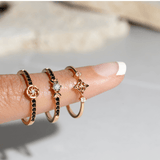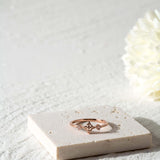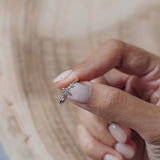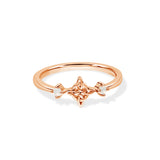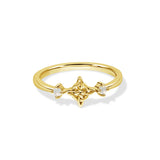 Witch's Knot Moonstone Ring
Item is in stock
►

Hurry, Only

9

Left!
Item is out of stock
Item is unavailable
Free You Are Magick Compact Mirror on all orders $99+
Free shipping on all USA orders
Description

Fit & Material

Care
Witch's Knot Moonstone Ring

The elegant Witch's Knot is fashioned of five interwoven points, each representing one of the five grounding elements of witchcraft: Earth, Air, Fire, Water and the Spirit.

The union of these elements was used for thousands of years in protective amulets and talismans and is considered a potent symbol of protection, safeguarding the bearer from harm and negativity.
Believed to be of Celtic origin, the beautiful Witch's Knot is also a symbol of personal power, symbolizing a Witch's inherent ability to control and raise our personal energies
The sparkling moonstones that enhance the Witch's Knot on either side celebrate our rhythms that move in tandem with the pull of the moon's power. The moonstone is the stone of new life cycles and is associated with fortune-telling, balance, passion, new beginnings and vigorous strength.
The diminutive and graceful Witch's Knot Ring will dress up any casual outfit and stand out as a captivating, symbolic jewel whenever you add it to your day.

Fit & Material: 925 Sterling Silver with genuine moonstones. Standard US Ring Sizing.
Crafted in 925 Sterling Silver with genuine moonstones.

Standard US Ring Sizing.

Witch's Knot symbol is approximately 2.7 inches / 7cm wide & tall.
We encourage you to take proper care of your talisman so that it lasts.
Here are some tips:
Store your talisman separately to minimize scratching.
Remove your talisman and put it in a safe place before showering, swimming, going into the hot tub, exercising and sleeping. 
All talismans come with a beautiful velvet pouch - perfect for storing your jewelry!
Please avoid contact with excessive sweat, lotions, perfumes and other chemicals.
Occasionally polish your talisman with a soft cloth to clean and restore shine.
Witch's Knot Moonstone Ring
Shipping FAQ

USA Shipping is Free.

Shipping is currently FREE for all domestic orders within the USA. We ship all orders from Wisconsin, USA.

All orders are shipped via DHL eCommerce with tracking provided.

International Shipping

International Shipping is available to all major countries. All orders are shipped with taxes and duties paid in advance. Please start the checkout process for a shipping quote to your country.
Keepsake Box & Pouch Included
Witches knot moon stone ring
Lovely, wish the knot was a bit bigger.
Start of a journey
I was looking for a small piece that I could wear that was discreet but powerful and this ring felt that way and it didn't disappoint! Looking forward to adding more pieces as my journey continues…
Wear Mine Everyday!!
It's perfect!! It's small enough to wear anywhere, but I know what it means to me on a deeper level! It's so worth it!